---
내부고발 전문 사이트 위키리크스가 22일 약 40만건의 이라크전 관련 기밀문서를 공개했습니다. 아프간전에 이은 이라크전에 대한 비밀문건에서 가장 눈에 띄는 대목은 미군의 이라크전 수행과정에서 발생한 민간인 사망 관련 자료들입니다. 미군이 민간인 사망자를 파악하지 않는다는 그동안의 주장과 달리 자세히 파악해온 사실이 처음으로 드러났습니다. 특히 미군의 검문소가 주된 민간인 학살의 장소가 됐다는 점에서 충격을 주고 있습니다.

---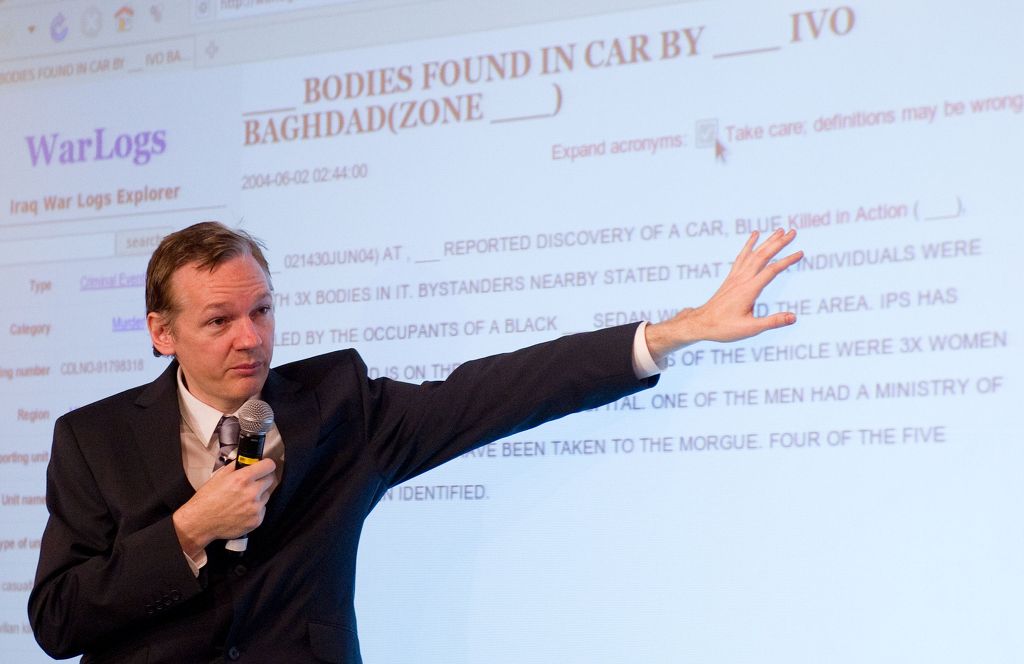 (위키리크스 설립자 줄리안 어산지) Founder of the Wikileaks website Julian Assange displays a page from the Wikileaks page on October 23, 2010 during a press conference at the Park Plaza hotel in central London. WikiLeaks' founder Julian Assange said today that hundreds of thousands of classified US military documents leaked by the website showed the 'truth' on the Iraq war. "This disclosure is about the truth," Assange told a news conference in London after WikiLeaks released 400,000 documents which give a grim snapshot of the Iraq war, including showing the abuse of Iraqi civilians by Iraqi security forces.



1. 검문소가 민간인 대학살 장소로 됐다구요?

기밀 문서를 위키리크스로부터 사전에 입수해 10주 동안 분석해온 알자지라 방송에 따르면 2004년 1월부터 2010년 1월 이라크 내 검문소에서만 1만4000건의 총격이 있었습니다. 이로 인해 민간인 681명. 대부분 정지 수신호를 알아보지 못한 운전자들이 차량을 멈추지 않자 차량폭탄테러를 우려한 미군의 발포로 벌어진 참사들입니다. 많은 경우 수니파 지역에서 일어난 것으로 밝혀졌습니다.

가장 충격적인 것은 임신한 부인이나 가족을 병원으로 후송하는 차량을 향해서도 총을 겨눈 경우.
2006년 5월 수도 바그다드 북쪽 110㎞ 떨어진 사마라에 있는 산부인과 병원으로 가던 임신부 나히바 자심(35)과 삼촌은 물론 뱃속의 아이까지 미군의 총격으로 숨졌습니다. 2005년 9월 수도 바그다드 남부 무사이브 근처의 도로 검문소에서도 미군 2명이 정지 신호를 무시한 차량을 향해 총격을 퍼부어 앞좌석의 남녀 성인 2명이 숨지고, 뒷좌석에 있던 6살 및 9살 아이는 다리에 총상을 입었습니다. 그해 10월 바그다드의 한 검문소에서도 미군 총격으로 아이 2명이 숨지고 다른 아이와 여성 1명은 부상했습니다.

6월14일 이라크 중부 라마디 근처의 허리케인 포인트 기지의 검문소에서도 어린이 2명과 어른 5명이 숨졌습니다.

2. 민간인 오인 살해 뒤에 미군은 거짓 보고를 했다구요?


2007년 7월 바그다드에서 미군은 검은색 BMW 차량이 정지 신호를 무시하자 기관총 세례를 퍼부었는데요. 차량 안엔 성인 남녀 2명과 아이 2명이 있었습니다. 미군은 사후 보고서에서 차량 안에 탄약이 있었다고 밝혔습니다. 하지만 탑승자가 누구였으며 왜 탄약 차량으로 판단했는지에 대한 조사없이 사건을 서둘러 종결했습니다.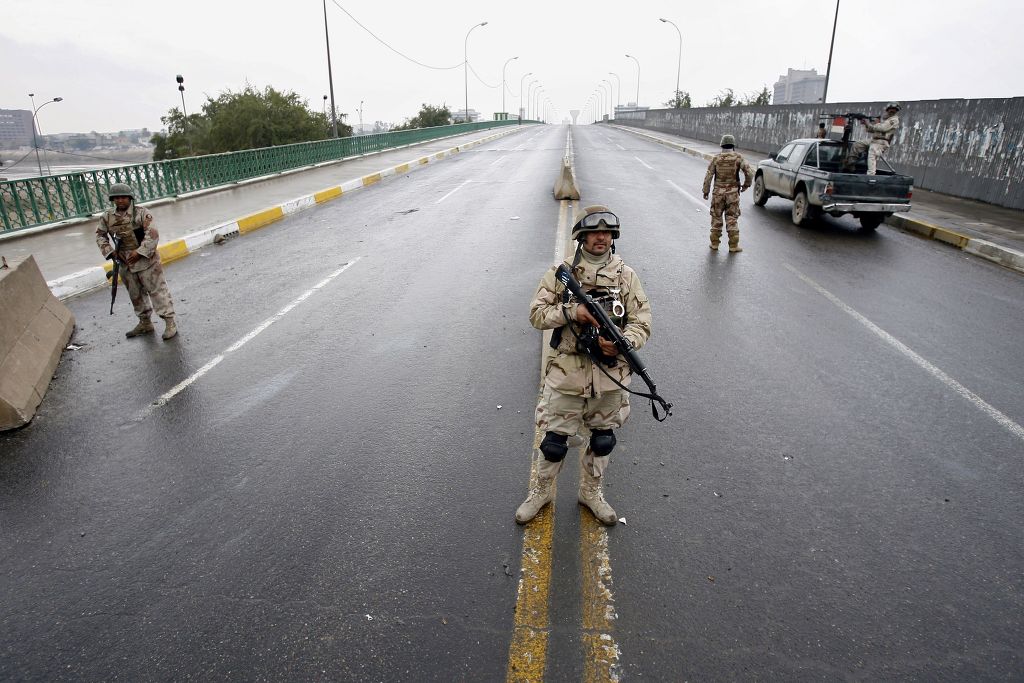 (FILES) A picture taken on February 16, 2007 shows Iraqi soldiers manning a checkpoint in central Baghdad. Suicide bombings, torture and military firefights -- for all the fragmentation and redaction in some 400,000 US military documents released by wikiLeaks on October 22, 2010, a grim snapshot emerges of the Iraq war. AFP PHOTO/AHMAD AL-RUBAYE


3. 이라크 보안군의 수감자 학대 사례는?

알자지라 분석에 따르면 이라크 보안군이 수감자에 대해 자행한 학대행위는 1000여건이 넘습니다. 수백명이 감옥안에서 학대와 고문을 당했으며, 수감자 사망 보고만 6건이나 됐습니다.

수감자들이 당한 고문의 형태는 구타와 불고문, 채찍질, 전기고문, 성적 학대 등 다양했습니다. 한 수감자는 교도관들에 의해 손가락이 잘리고 몸에 산성 용액이 뿌려지는 고문을 당했구요. 한 미군은 바그다드 수용소에서 수감자 95명 한 방에서 눈가리개를 하고 책상다리를 하는 모습을 목격했으며, 이들의 몸에서 담뱃불 자국이 발견됐습니다.

미군은 이런 행태를 상관에 제대로 알리지 않았고, 보고하더라도 대부분의 경우 조사가 필요치 않다는 식으로 적극적인 대응을 회피했습니다.

2006년 6월 말 이후 보고된 이라크 보안군의 수감자 학대 건은 이라크가 주권국가가 된 이후여서 간여할 수 없다는 것이 이유였습니다. 하지만 미군의 처사는 유엔 고문방지협약을 위배했다는 지적을 면키는 어렵습니다.

미국은 1994년 이 협약에 비준했으며, 비준 국가는 고문이 우려되는 곳으로 수감자를 이송해서는 안됩니다.

4. 이란이 이라크 내 세력을 지원하고 있다구요?

이란 혁명수비대의 핵심부대인 쿠드스가 이라크 반군 세력을 저격수로 훈련시키고 이라크 관리 암살을 지원한 것으로 드러났습니다. 특히 2003년 미군 침공과 사담 후세인 정권 붕괴로 이란이 이라크에 비해 월등한 군사적 우위을 점하고 있다고 AP통신은 지적했습니다.

2003년 이라크전 개시 당시 이란의 보유 탱크는 1565대로 이라크의 2200대보다 적었지만, 최근엔 1613대로 이라크의 149대보다 10배이상을 보유하고 있습니다.
A store holder prepares newspapers headlining WikiLeaks story for sale at a newsagent in Wimbledon, southwest London, Saturday, Oct. 23, 2010. WikiLeaks the online whistle-blower web site are to release some U.S. secret documents on their war in Iraq.